Image

Get $100 Off Termite Control with HTP!
When it comes to termites, you can't risk wasting time on ineffective treatments. When you partner with your local experts at HTP Termite & Pest Control, you'll not only be getting termite control backed by over six decades of experience, but we also offer $100 off on our treatment plans!
Termite Control in West Tennessee
There are a lot of benefits to living in Tennessee, but dealing with termites isn't one of them. These insects pose a range of risks to your home and finances, from lowering your home's resale value to costing hundreds or thousands of dollars in repairs. Worse, termite damage is rarely covered by homeowner's insurance! Here at HTP, we're dedicated to protecting your home, wallet, and peace of mind from the devastation termites can cause. For over 60 years, our termite control services have been developed to thoroughly eliminate subterranean termite colonies without damaging your home or putting your health at risk.
With HTP, you'll get the following from your termite control in West Tennessee:
A professional inspection from a licensed termite inspector to identify whether your home needs active or preventive treatments.
Installation of the eco-friendly Sentricon® system with Always Active™ technology.
Annual inspection and maintenance of your bait system to ensure your home stays protected year-round.
The termite-free home and peace of mind you deserve!
Rely on Sentricon® for the Best Results
Many termite treatments available on the market may only treat the symptoms without treating the core of your infestation. Liquid treatments—a common approach used by many other pest control companies in western Tennessee—only treat the foraging termites who are actively eating away at your home. While this provides short-term protection, it does not effectively destroy the colony, meaning your termites will continue to reproduce and remain in your home—that's why we utilize the science-backed Sentricon® which will eradicate the entire colony.
Signs of Termites in Tennessee
The most foolproof way to determine if you're dealing with a termite infestation is to call in a professional termite exterminator to assess your home's situation. However, there are a few common calling cards associated with subterranean termites that you should be on the watch for:
Tiny tunnels running through the wood of your home
Mud tubes on your home's foundation
Hollow-sounding wood
Bubbling wallpaper and paint
Squeaky floorboards and stuck windows and doors
Save $100 on Termite Treatment
How to Avoid A Termite Infestation
Subterranean termites become active in the spring when they seek out new places to establish their colonies. One of the leading factors that can create an inviting environment for termites is moisture. While it's crucial to invest in proactive termite control to protect your home, proper home maintenance can help deter termites from being drawn to your property in the first place. A few simple home-maintenance steps you can take to avoid a termite infestation include the following:
Create a dry barrier: By pruning excess foliage around your home and allowing sunlight to reach your foundation, you can avoid creating the moist environment needed for termites to thrive.
Repair leaks quickly: The faster your nip small leaks in the bud, the easier it is to avoid ending up with moisture problems.
Remove soil from the exterior of your home: Subterranean termites rely on soil and wood to establish a colony, so creating a non-wood barrier around your home can prevent termites from setting up shop in your home.
Our Guarantee
Should pests persist in between scheduled treatments, simply let us know and we'll re-service your home for no additional cost to you. That's our guarantee to you!
Image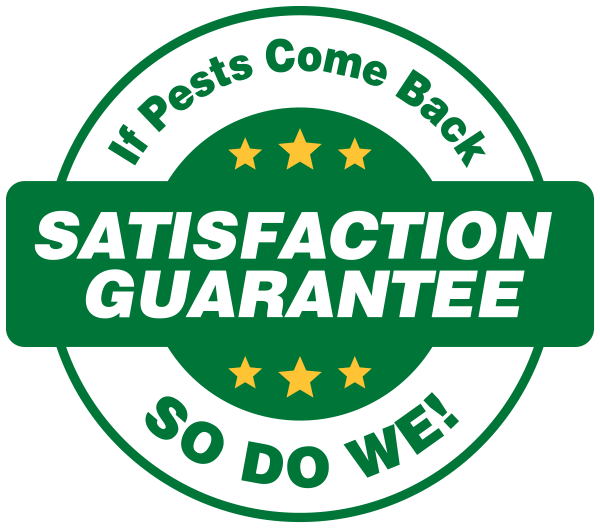 Areas We Service in West Tennessee
As a locally owned company, our top priority at HTP is keeping our community pest-free. We've been proud to serve West Tennessee since 1955 by providing same-day service and affordable pest treatments to homes just like yours in:
Image