Image
Save $50 On Guaranteed Pest Control in Covington!
Saving money and getting eco-friendly pest control in Covington—when you work with the experts at HTP Termite & Pest Control, you'll do that and more! Call us today to learn about our affordable pest treatments and guaranteed service!
What kind of problem are you having? Select all that apply.
Pest Control in Covington
DIY pest treatments may give you temporary relief, but they're unlikely to address the root of your infestation, meaning you'll ultimately waste time and money the longer you spend dealing with pests alone. Lucky for you, help is on the way when you call the professionals at HTP Termite & Pest Control. 
Our team of exterminators in Covington can handle any of the following:
Stinging insects
Termites
Ticks
Spiders
Rodents
Mosquitoes
Cockroaches
Fleas
Ants
Bed bugs
And more!
Image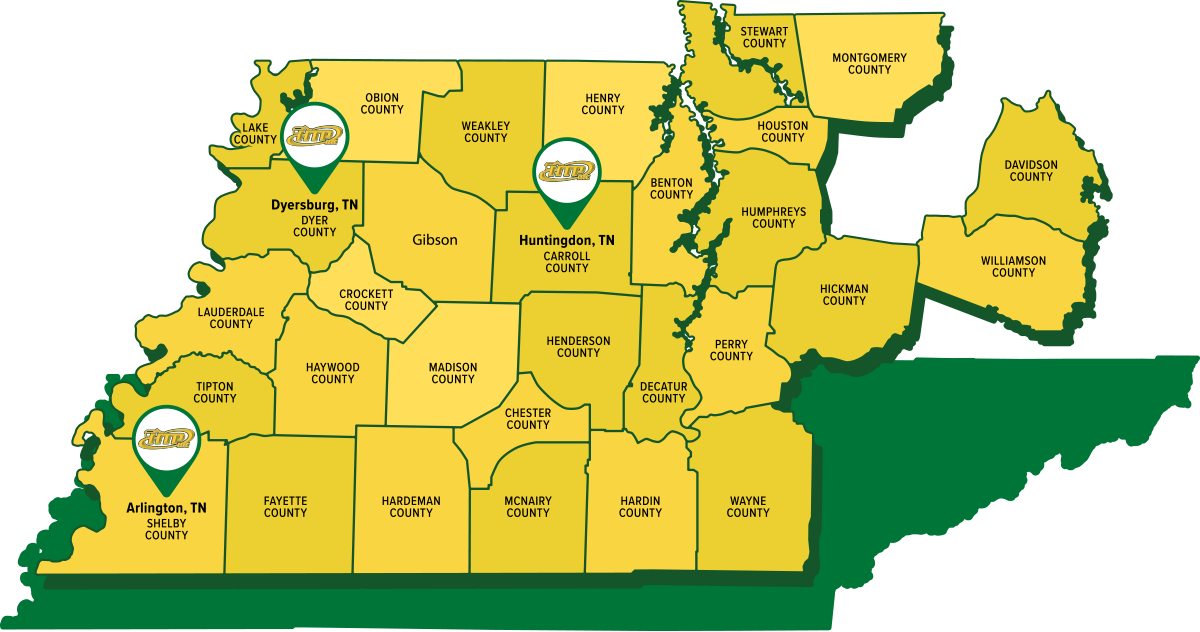 Your Pests Will Be Gone—Guaranteed!
When it comes to investing in pest control services, you want to know that you're working with a team you can trust. Here at HTP, our treatments rely on a combination of state-of-the-art eco-friendly products and over 60 years of professional experience. As a local team, we know the Western Tennessee area and its pests better than anyone, and we are proud to back our work with a 30-day warranty: if pests return, so will we! 
When you partner with us for pest control in Covington, you'll receive the following:
A no-cost inspection to identify your property's needs.
A combination of interior and exterior treatments, administered by your trained exterminator in Covington.
Your choice of a range of treatment programs, including one-time, monthly, and quarterly plans.
Bed Bug Treatment in Covington
No one should have to share the covers with bed bugs! These bloodsucking parasites are about the size and color of an apple seed at full maturity and migrate into homes by hitching onto clothing, used furniture, and luggage. Their small size and sneakiness make them hard to spot and even harder to remove. Eliminating an established infestation requires professional bed bug treatments, and that's just what you'll get from the HTP Termite & Pest Control team.
Reliable, Green Bed Bug Treatments
Many chemical treatments for bed bugs rely on toxic chemicals that can be harmful to people, pets, and the environment. Here at HTP, we are proud to utilize an eco-friendly, bacteria-based formula with our bed bug control in Covington. Our treatments eradicate infestations without putting you or your loved ones at risk. 
When you work with our bed bug exterminators, you can expect the following:
An inspection to determine the severity of your infestation.
Applications of eco-friendly treatments to all cracks and crevices in affected areas.
Mattress and box-spring covers to protect your furniture from damage.
The relief from bed bugs you deserve!
Mosquito Control in Covington
More than any pest in Tennessee, mosquitoes have the ability to ruin time spent in your yard. At HTP, we want to give you back the enjoyment of your home and property. Our mosquito control in Covington will reduce the standing population of these biting pests around your home, guaranteed. Whether you need recurring service or a one-time treatment, we'll give you the results you need to keep your yard safe. 
Our mosquito treatments include:
A full inspection of your yard to identify breeding areas and congregation points.
Backpack mister treatments to eliminate active nests.
Granular insecticide treatments in wet areas to prevent future infestations.
Guaranteed reduction in your mosquito population.
And more!
Protection From Mosquito-Borne Diseases
Often, mosquitoes can be downright dangerous! They are known to carry and spread diseases like Malaria, West Nile Virus, La Crosse Encephalitis, and Chikungunya. Reliable treatment is the most reliable way to ensure your yard stays safe and to keep your loved ones healthy when they go outdoors. Book your inspection today to see the difference high-quality mosquito control can make!
Termite Control in Covington
Here in Covington, TN, subterranean termites are a major challenge for homeowners. These wood-eating pests are drawn to moisture, meaning that excess brush or dirt around your home's foundation can create the perfect environment for termites to thrive. Once they're established, it's nearly impossible to fight them without professional assistance. Here at HTP Termite & Pest Control, our team of trained termite exterminators in Covington has the state-of-the-art termite treatments you need to keep your home protected.
Eliminate Termites with Eco-Friendly Sentricon® Technology
With their colonies causing over $5 billion in damages annually across the U.S., termites are not a pest you want to risk trying to treat on your own. We rely on the proven Sentricon® Always Active™ Termite Bait System to treat the problem from the inside out. This tool relies on using termites' biology against them by having them distribute bait throughout their ranks to eliminate the colony completely. 
When you choose HTP for termite control in Covington, you can expect the following:
An inspection to identify the location and extent of your infestation.
Installation of the guaranteed Sentricon® bait system.
Annual follow-ups for maintenance and monitoring.
Complete protection against termites and the peace of mind you've been missing.
Our Guarantee
Should pests persist in between scheduled treatments, simply let us know and we'll re-service your home for no additional cost to you. That's our guarantee to you!
Image