Image
Eco-Friendly Bed Bug Treatments in West Tennessee
No one should have to bunk with bed bugs! Here at HTP Termite & Pest Control, our goal is to provide you with the fast, reliable, & safe bed bug treatment that you deserve. Call our experts today to learn how our affordable treatments can help get you sleeping soundly again in no time.
Bed Bug Treatment in West Tennessee
Protecting your home from bed bugs can be harder than many homeowners realize as they spread by clinging to clothing, luggage, and furniture, meaning you can easily transport them into your home without realizing it. If you're facing an infestation and ready for a change, help is a call away. Let our experienced team at HTP rid you of these biting pests.
Trust in 65+ Years of Experience
HTP has been in the industry since 1955, and we've been providing guaranteed bed bug treatments in western Tennessee since the early 2000s. We only use the best and safest eco-friendly techniques and products. During all of our years of service, we've mastered the ins and outs, which means we'll be able to give you the best possible treatment at a price you'll love. 
You can expect the following from our team of licensed bed bug exterminators:
A home inspection to identify if bed bugs are the culprit.
The installation of protective covers over your mattresses and box springs as needed.
Eco-friendly bacteria-based treatment for all affected areas, such as bed frames, furniture, baseboards, electrical outlets, and more.
Our 30-day satisfaction guarantee: if bed bugs return, so do we!
Guaranteed Relief from Bed Bugs
Did you know that bed bugs reproduce daily? This means that if you see even one, you more than likely have hundreds hiding in the cracks and crevices of your bed, nightstand, and furniture. When you're suffering from bed bugs, you want to choose a company that will ensure your home is free of these parasitic pests—and that's just what you'll get with HTP! When you partner with us for bed bug control, your services are backed by our 30-day guarantee, meaning if bed bugs return, we'll re-treat at no additional cost. 
What are the Signs of Bed Bugs?
Despite how common they are, bed bugs can be hard to identify with the untrained eye. About the size and shape of an apple seed, they range in color from reddish-brown before feeding to a purplish color after consuming blood. To be certain whether or not you're dealing with bed bugs, your best bet is to rely on a trained bed bug exterminator to inspect your home. However, some telltale signs of bed bugs are:
Tiny white eggs or eggshells, about the size of a pinhead
Rusty-colored bed bug excrement
Small blood stains on sheets or furniture
Rows of tiny, red bite marks across your legs and lower body
An unpleasant musty odor, which resembles the smell of coriander
How to Prevent Bed Bugs
While there's no guaranteed way to keep your home bed-bug free, there are several preventative measures you can take when traveling:
Inspect your hotel and motel rooms for signs of bed bugs before sleeping.
Avoid setting your bags and belongings on the ground in high-traffic public places, such as hotels, airports, restaurants, etc.
Check used furniture for bed bugs before bringing it inside.
When returning home from traveling, wash all clothing, bags, and other belongings on the highest heat setting to eliminate any bed bugs that may have infested these items.
If you still end up with bed bugs, don't stress! The professionals at HTP are here to eliminate the infestation.
Our Guarantee
Should pests persist in between scheduled treatments, simply let us know and we'll re-service your home for no additional cost to you. That's our guarantee to you!
Image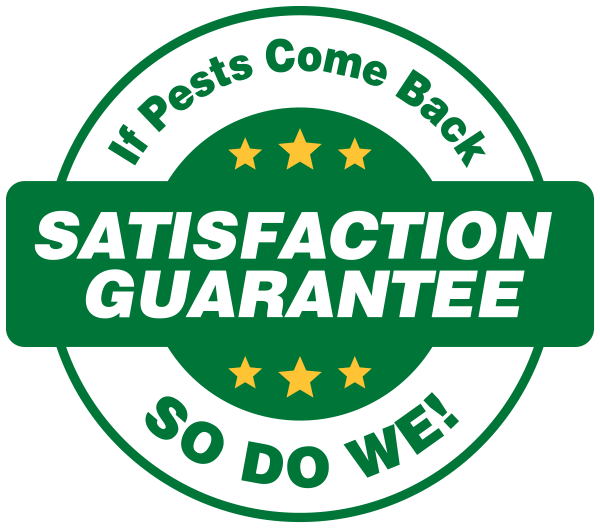 Areas We Service in West Tennessee
As a locally owned company, our top priority at HTP is keeping our community pest-free. We've been proud to serve West Tennessee since 1955 by providing same-day service and affordable pest treatments to homes just like yours in:
Image