Image
Protect Your Business from Reputation-Killing Bugs
Commercial Pest Control in West Tennessee
Having pests in your business can lead to many unwanted problems including negative customer reviews, loss of business, and failed health inspections as well as contaminating food items, spreading harmful diseases to your customers and employees, and damaging products and equipment! But pests don't have to ruin your business's reputation and damage your customer satisfaction! To avoid all these problems and save yourself some unnecessary stress, partner with us at HTP. We will keep your business pest-free and thriving for years to come.
Keeping Your Facility Pest-Free Is What We Do
As a locally and family-owned company, we've been providing high-quality commercial pest control services for West Tennessee business owners for over six decades. As a result, many local businesses have turned to us for reliable and affordable pest management! With affiliations like the Better Business Bureau (BBB), Pest World, Sentricon®, and the National Pest Management Association (NPMA), you can trust us to get the job done quickly and effectively every time we service your establishment.
The Best Commercial Pest Control From HTP
All of the technicians here at HTP are certified, licensed, and highly trained, ensuring that they have the knowledge and skills needed to keep pests out of your business. With our effective services, we can eliminate the threat of pests ruining your reputation and customer satisfaction. And with your satisfaction as our focus, we'll use treatment options such as the Sentricon® Termite Elimination System, rodent control and removal, and eco-friendly service methods to ensure that the pest problem in your facility is taken care of! At HTP, we care about the businesses in our area, which is why we provide top-of-the-line service for businesses of any industry.
Some of the benefits that HTP offers local businesses include:
Green Certified Products and Service Methods
Affordable Prices with High-Quality Results
Sentricon® Systems for Termite Infestations
Facilities We Service
When it comes to commercial pest control, our licensed and certified professionals here at HTP have the tools, products, and experience needed to eliminate pests and ensure that they don't return. Pests can cause many problems for businesses, but they don't have to! We work with you to create a customized treatment plan specific to the needs of your business facility. 
Hospitals
Caring for patients and maintaining a sanitary environment is the primary goal of any caregiver, and that is especially true for healthcare facilities such as hospitals. We provide quality services for hospitals to keep pests from damaging your building, introducing harmful bacteria and illnesses, and putting those you are working to protect and care for in danger.
Apartment Buildings
No one needs the added stress of having an infestation within the apartment that they live in. As an apartment complex owner, you already have enough to deal with. We will work with you to find a detailed and advanced solution to your problem to keep your tenants happy and your apartments protected from pest invaders all year long.
Restaurants
When you're trying to keep your customers happy with good food, fast turn out times, and quality service, it can be easy to get frustrated when you or one of your customers discovers a bug inside your establishment. We provide quick and effective treatment methods for restaurant owners to keep pests out, your customers content, and your restaurant running smoothly.
Schools & Educational Buildings
Running an educational facility is about more than just teaching and providing knowledge; it's also about providing a safe, pest-free environment for both your students and staff to thrive in. For quality that are both safe and effective for your facility, partner with us.
Food Processing Facilities
Finding bugs in your food processing or storage facility has the potential to shut down your business for a long time - sometimes even permanently - due to the spread of bacteria, disease, and harmful pathogens! We understand the importance of finding and eliminating infestations before they can spread, and we can help with that!
Warehouses
Keeping invading pests from destroying the inventory in your warehouse can be difficult without the help of a trusted provider. But when you partner with HTP, you can be sure that we'll defend your business from invading pests. We will keep your facility completely pest-free.
Why HTP Is The Right Exterminator For You
At HTP, we want the same thing you want: happy customers! If you and your customers aren't happy, then we aren't either, which is why we will work to make sure that those pests will never return to your property. Protect your business with pest control services from a company that cares about you and your needs.
Our Guarantee
Should pests persist in between scheduled treatments, simply let us know and we'll re-service your home for no additional cost to you. That's our guarantee to you!
Image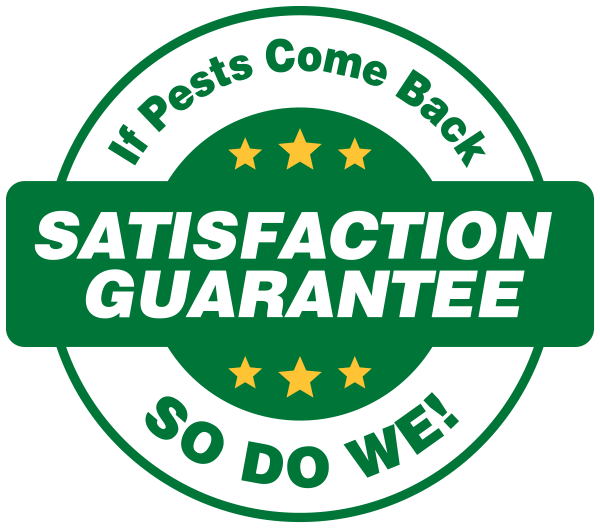 Areas We Service in West Tennessee
As a locally owned company, our top priority at HTP is keeping our community pest-free. We've been proud to serve West Tennessee since 1955 by providing same-day service and affordable pest treatments to homes just like yours in:
Image