Image
Get $50 Off Pest Control in Huntingdon
With HTP Termite & Pest Control, you'll get eco-friendly pest control in Huntingdon that will eliminate your infestation before you know it—without emptying your wallet in the process!
What kind of problem are you having? Select all that apply.
Pest Control in Huntingdon
Dealing with pests can really take the "sweet" out of your home sweet home. Tennessee is host to a range of destructive and frustrating pests, including spiders, rodents, and termites to name a few. Even for the most conscientious homeowners, keeping these creepy-crawly invaders out of your home can be a challenge. That's where HTP Termite & Pest Control comes in. Our pest control in Huntingdon is designed to check off all your boxes: affordability, safety, reliability, efficiency, and more. 
Our team of trained exterminators can handle any of the following pests with ease: 
Stinging insects
Termites
Ticks
Spiders
Rodents
Mosquitoes
Cockroaches
Fleas
Ants
Bed bugs
And more!
Image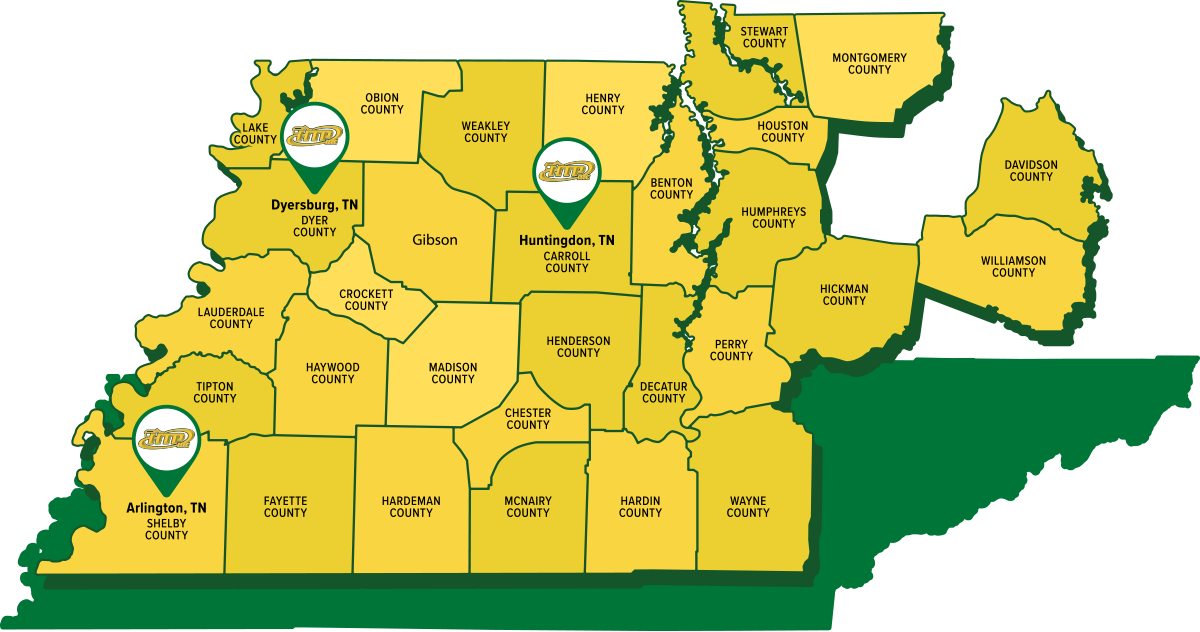 Guaranteed Pest Control Services
It might seem appealing to try DIY pest treatments, but these solutions rarely do more than delay the start of an infestation and will do little to put a dent in a pest or rodent colony that is already established. To get reliable protection from pests, you'll want to call in professionals. At HTP, our team of state-certified exterminators attends ongoing training to help us deliver the latest and greatest solutions. 
When you partner with us for pest control in Huntingdon, you can expect the following:
A thorough no-cost inspection by one of our friendly exterminators to establish a treatment plan for your home.
Comprehensive interior and exterior treatments for complete control of your infestation.
Our 30-day guarantee: if pests return within your warranty period, we'll be back to set the problem right at no additional cost to you!
Bed Bug Treatments in Huntingdon
It's hard to get a restful night's sleep when your mattress is crawling with bed bugs. Notorious for inhabiting public spaces such as airports, motels, train stations, and more, these blood-sucking insects can easily find their way into your home by hiding out in luggage or clothing. Their small size—with adults resembling apple seeds in size and color—can make them hard to spot and even harder to treat on your own. Lucky for you, your neighbors at HTP are here to provide the family-and-pet-safe bed bug treatment in Huntingdon you need to get back to sleeping soundly again.
Delivering Quality Bed Bug Treatments For 20+ Years
Our team of bed bug exterminators in Huntingdon has spent over 20 years developing a treatment plan that will eliminate these pests quickly and safely—no mess, fuss, or hassle. 
When you trust our bed bug control, you'll receive the following:
An inspection to identify whether or not bed bugs are your culprit.
Protective mattress and box-spring casings to avoid damage to your furniture.
Family-and-pet-safe bacterial treatments applied to all cracks and crevices.
Our satisfaction guarantee: if bed bugs return within 30 days, so do we!
Termite Control in Huntingdon
A termite infestation is a challenge no homeowner wants to face. These highly destructive insects are rarely covered by home insurance due to their capacity for causing extensive aesthetic and structural damage to your home. Worse, you often won't even notice an infestation until they've already done major damage to your home. Here at HTP, our primary goal is to protect you from the stress and financial devastation of a termite invasion with our eco-friendly termite control in Huntingdon.
Industry-Leading Termite Treatment in Huntingdon
The best solutions to termites are those that eliminate the infestation before it can do severe damage to your home. Our termite control in Huntingdon utilizes industry-leading Sentricon® with Always Active™ technology to both proactively prevent infestations and destroy existing termite colonies from the inside out by treating both the cause and the symptoms of an infestation at once. 
Save $100 On Termite Control With HTP
When you work with us, you can expect the following from your termite control in Huntingdon:
An inspection to assess the state of your infestation.
Installation of a Sentricon® Always Active™ Bait Station.
Annual monitoring to maintain your bait station and check for termite activity.
The peace of mind you deserve from knowing your home is protected from termites!
Rodent Control in Huntingdon
If you start noticing strange droppings in your home, or hearing scuffling in the attic or under the floorboards then you may have a rodent infestation. Rodents can carry a host of dangerous diseases including rabies and hantavirus. Trust HTP to deal with your rodent problem and we promise to deliver. Our expertly trained rodent exterminators utilize advanced treatment techniques, and we guarantee you will be satisfied with our level of service. 
As part of our comprehensive rodent treatment you can expect: 
A detailed home inspection to determine the identity of the rodent and the severity of the infestation. 
A customized treatment plan - developed with the exterminator to make sure that all of your needs will be covered. 
Preventative information to help you rodent-proof your home and prevent future infestations. 
Effective Rodent Treatment Guaranteed
When you trust your rodent control to the professionals we know that you expect whatever infestation you have to be resolved. We are so confident in our exterminator's skills that we guarantee them! All of our rodent control services in Huntingdon come with a 30-day guarantee - if rodents come back after treatment, we will do whatever is necessary to remove them again. For all of your rodent control needs, contact HTP Termite & Pest Control.
Mosquito Control in Huntingdon
Nothing ruins a great time outdoors faster than the sudden itch of fresh mosquito bites. Due to their tiny size and prolific breeding, mosquitoes are some of the most difficult pests to manage on your own. It's best to call a professional mosquito exterminator for the most thorough protection for your family, your pets, and your home.
Quality Mosquito Treatment Guaranteed 
DIY mosquito control methods only put a temporary band-aid on your pest problem. For protection that lasts, you can trust the highly-trained, knowledgeable technicians at HTP to get rid of mosquitos. Whether it's a one-time mosquito treatment or part of our seasonal program, you can expect:
A thorough inspection to find problem areas and get ahead on potential problem areas
A comprehensive treatment plan based on your needs
Our 30-day guarantee that if mosquitos return within a month of our service, we will re-treat your yard for free!
Our Guarantee
Should pests persist in between scheduled treatments, simply let us know and we'll re-service your home for no additional cost to you. That's our guarantee to you!
Image