Image
Save $50 on Pest Control with HTP!
You deserve the security of knowing your home is protected from pests without the stress of emptying your savings. With HTP Termite & Pest Control, you can save $50 on the best pest control in West Tennessee and count on service the next day—what's not to love?
Pest Control in West Tennessee
A home is not a home when it's filled with pests. In West Tennessee, your house may fall victim to any number of invaders, from rodents to ants to spiders—none of which you want to share a room with! Here at HTP, we are proud to offer pest control in Western Tennessee backed by over 65 years of experience. Our expert team has been praised by our customers for our comprehensive knowledge of local bugs and our top-notch service. 
Our highly trained exterminators in West Tennessee can handle any of the following:
Stinging insects
Termites
Ticks
Spiders
Rodents
Mosquitoes
Cockroaches
Fleas
Ants
Bed bugs
And more!
Quality Pest Control Since 1955
Mastering the best methods and techniques for pest management takes time. Here at HTP, we've had over six decades of experience perfecting our strategy. In addition to using the best in eco-friendly pest treatments and organic products, we are also excited to offer next-day service to provide you with the rapid relief you and your family deserve. 
When you team up with us, you can expect the following from your exterminator: 
A FREE, thorough inspection to assess your home's needs. 
Interior and exterior treatments to eliminate your pest infestation.
A range of treatment programs, from quarterly pest control, monthly service, and one-time service.
Our 30-day guarantee to ensure you're pest-free for good.
Our 30-Day Pest-Free Guarantee
Not many things are worse than paying for a service that doesn't work—especially when it comes to bugs in your home. If pests return within a month after a scheduled treatment, we'll re-treat at no additional cost to you. Between our already affordable prices and our satisfaction guarantee, you'll get everything you pay for—and more!
No Hidden Fees At HTP!
Investing in quality pest control should not mean digging into your savings. Our team is dedicated to making quality, green pest management affordable to our community. When you work with us, you'll have the peace of mind of knowing that we'll never stick you with hidden fees. Transparent, affordable service is just part of what sets us apart from the rest. 
A Local Pest Control Company You Can Trust
There are a lot of important qualities to look for when searching for a local pest control company. Timeliness, quality customer service, and treatments that will be safe around your pets and family are just a few considerations to make—and that's just what you'll find with HTP. Our exterminators complete monthly in-house training on top of the state-required certifications, plus they know the ins and outs of local pests better than anyone. To top it all off, our team specializes in organic pest control products that are safe to use inside your home. 
Our Guarantee
Should pests persist in between scheduled treatments, simply let us know and we'll re-service your home for no additional cost to you. That's our guarantee to you!
Image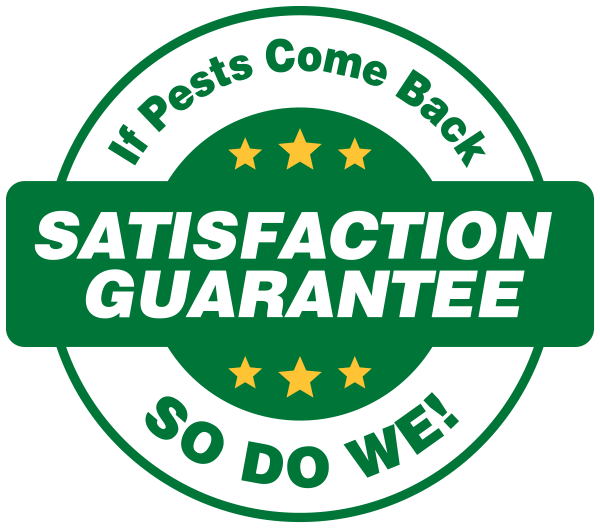 Areas We Service in West Tennessee
As a locally owned company, our top priority at HTP is keeping our community pest-free. We've been proud to serve West Tennessee since 1955 by providing same-day service and affordable pest treatments to homes just like yours in:
Image